Foundation Phase - School Year 5 - 7
Our Foundation Phase age group participate in local non-competitive leagues in the Surrey area with matches played on Saturday's and Sunday's.  Many age groups have multiple teams and children are placed in a team appropriate to their ability, sporting age and game readiness.  This is to try and ensure that all children are consistently and appropriately challenged by both their teammates in training and by the opposition when playing in matches to aid development.  

The coaches work closely with each other and with parents / carers to review player development on a regular basis.  Team squads are generally reviewed in the off-season and may see players moved up or down in the best interests of the child's development.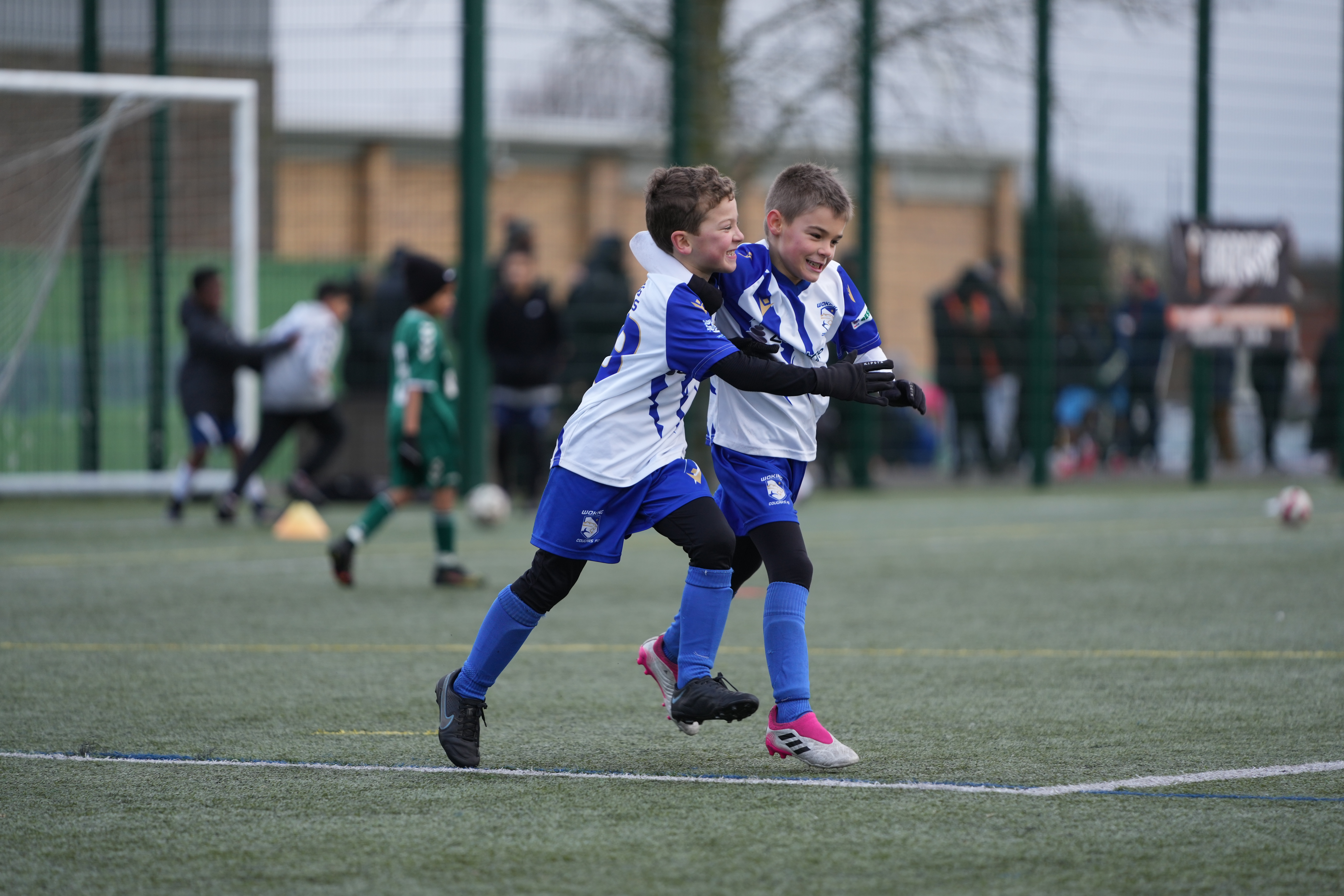 The aim for this group is to create a positive and enjoyable experience of football. Not only will this help your child to build a wide range of skills, it'll also encourage a lifelong love of both physical activity and sport.