Woking Cougars Football Club was formed in 1991 and is based in and around the Woking, Surrey area.
One of the largest grassroots clubs in the south-east of England, the club was formed to provide children from the local community with access to grassroots football.  Today the club has over 400 members from age 4 to 18 years, training and participating in football matches almost every week between September and May.
The club is a registered charity in the UK and is run by the Trustees and members of the management committee on a voluntary basis.  The clubs coaches are also volunteers and are all DBS checked, certified in Safeguarding Children in Football and First Aid in Football trained.  At every age group there is at least one FA Level 1 or Level 2 in Coaching Football qualified coach and the teams are open to boys and girls on a mixed gender basis.
Cubs and Mini-Soccer - School Year Reception - Year 3
Our Cougars Cubs and Mini-Soccer groups are suitable for children aged 4 - 8 years old.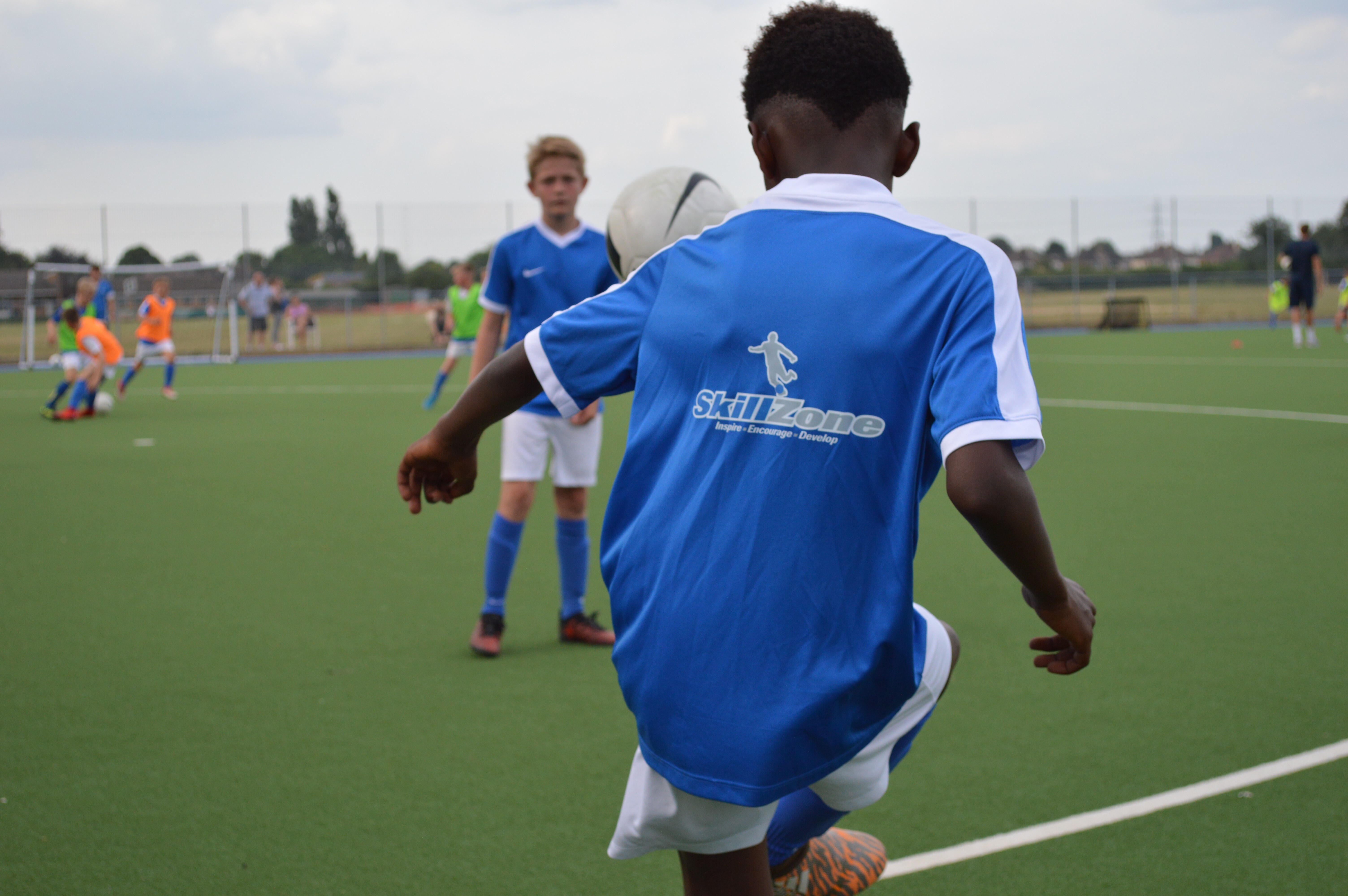 Cubs and Mini Soccer is run in partnership with local football coaching company, SkillZone Soccer, which helps to provide our youngest players and volunteer coaches with the best possible footballing experience and future in the game.  Through the SkillZone coach education program, parents looking to get involved as a volunteer coach are provided with hands on support and guidance from the experts at SkillZone to ensure they start their coaching journey on the right path to maximise enjoyment and development for our Cougar Cubs.

SkillZone's head coaches have years of experience working within Premier League football academies and many of our players train with SkillZone at their Platinum football academy or Development centres in the area.  These sessions are in addition to club training activities and provide additional hours per week of purposeful practice to help our players reach their full potential.
Further details about SkillZone Soccer and how to join can be found here.
Foundation Phase - School Year 4 - 6

Our Foundation Phase age groups from Under 7 to Under 11 participate in local non-competitive leagues in the Surrey area with matches played on Saturday's and Sunday's.  Many age groups have multiple teams and children are placed in a team appropriate to their ability, sporting age and game readiness.  This is to try and ensure that all children are consistently and appropriately challenged by both their teammates in training and by the opposition when playing in matches to aid development.  
The coaches work closely with each other and with parents / carers to review player development on a regular basis.  Team squads are generally reviewed in the off-season and may see players moved up or down in the best interests of the child's development.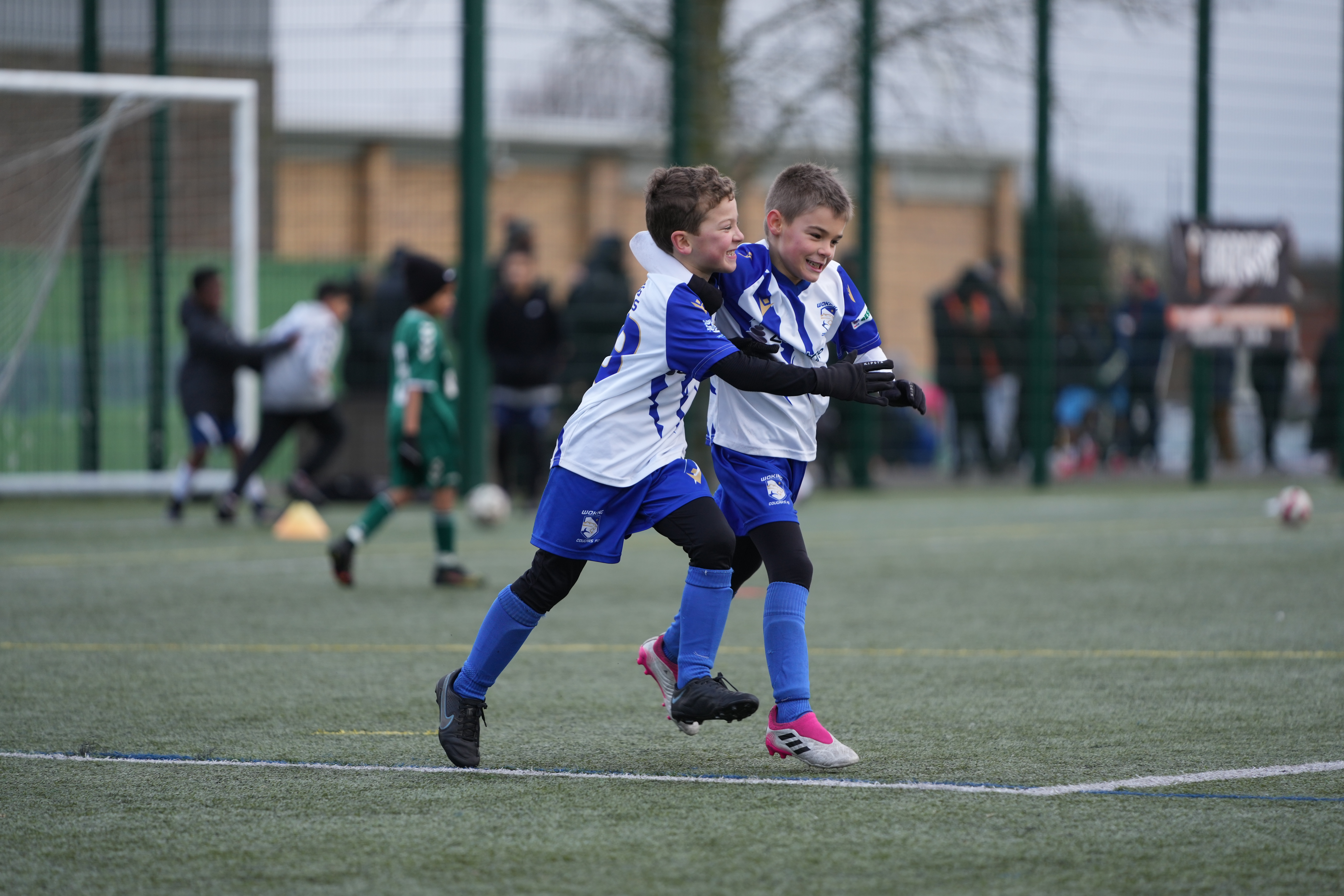 The aim for this group is to create a positive and enjoyable experience of football. Not only will this help your child to build a wide range of skills, it'll also encourage a lifelong love of both physical activity and sport.

Youth Development Phase - School Year 7 - 11
The Clubs Youth Development teams are for children aged 12 - 16 and participate in competitive league and cup competitions throughout the Surrey area.  In this age group, change and growth really sets in and youngsters develop both as people and as players.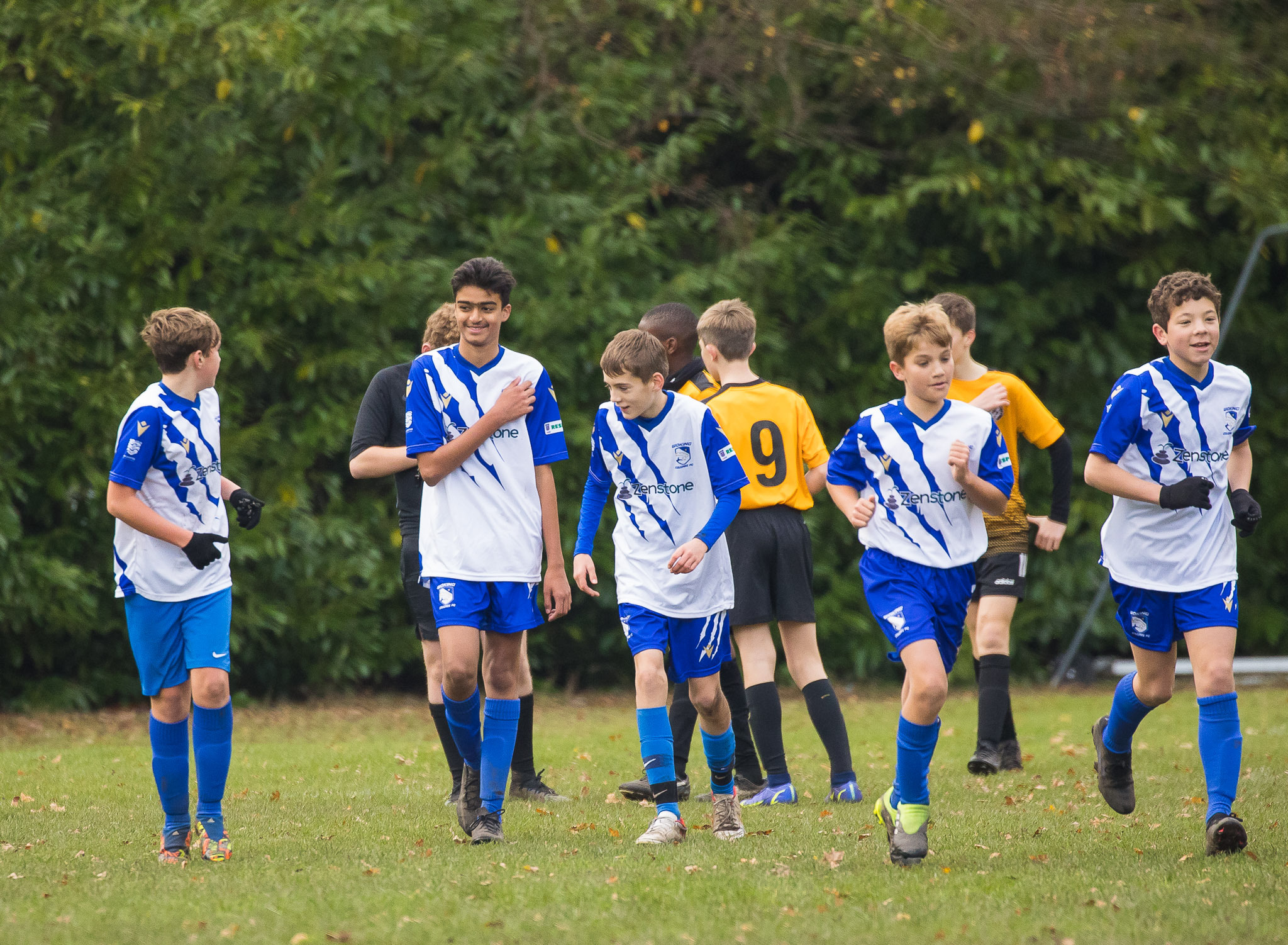 Our aim with this group is to play a key role in helping them develop in a safe environment to reach their potential – whatever that might be.

The club also provides football up to age 18 if we are fortunate enough to have sufficient players and levels of interest.  Whilst success maybe considered to be when our players leave to join a professional academy, if we have teams playing ay under 18's then we must have achieved that aim of developing the child's love of the beautiful game.  That's real success for us here at the club!
Goalkeeper Training Sessions
Woking Cougars provides dedicated goalkeeper training for its players through our partners at Complete Coaching.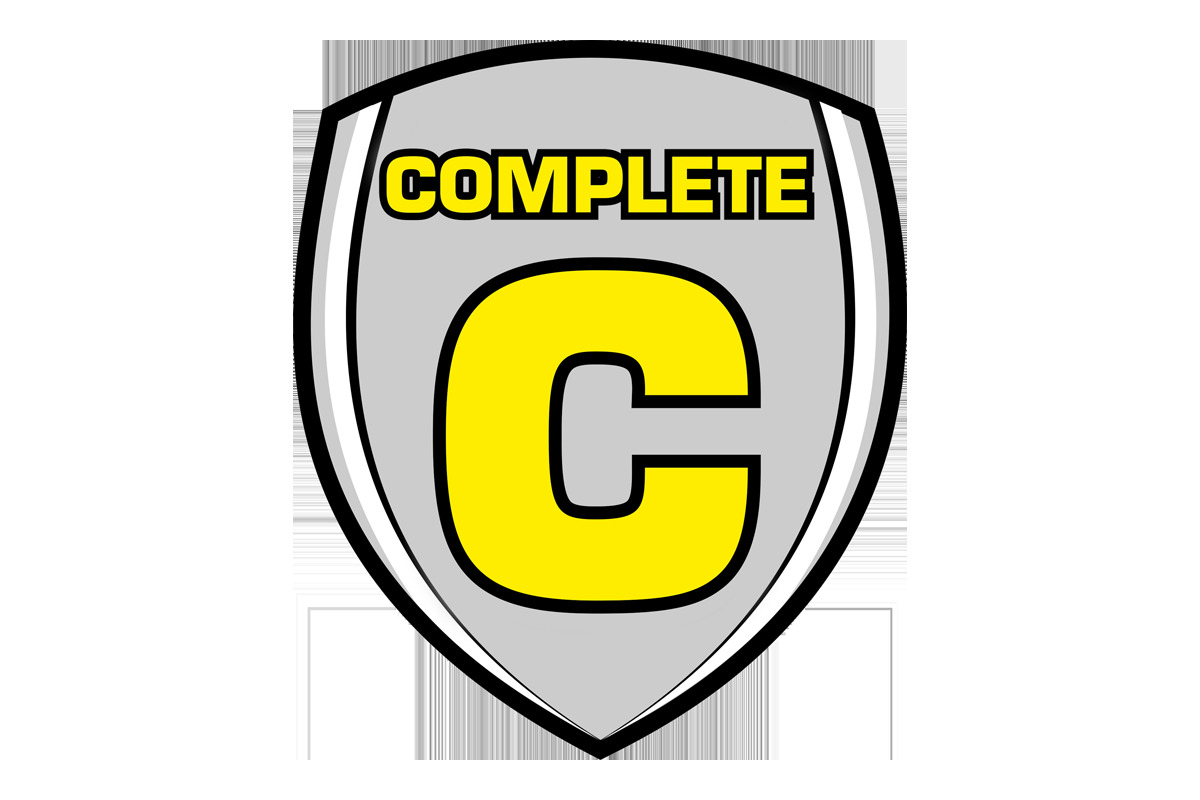 Sessions are provided by the club as part of a player's membership package every Friday.
U7 - U11 - 6.00pm - 7.00pm
U12 - U16 - 7.00pm - 8.00pm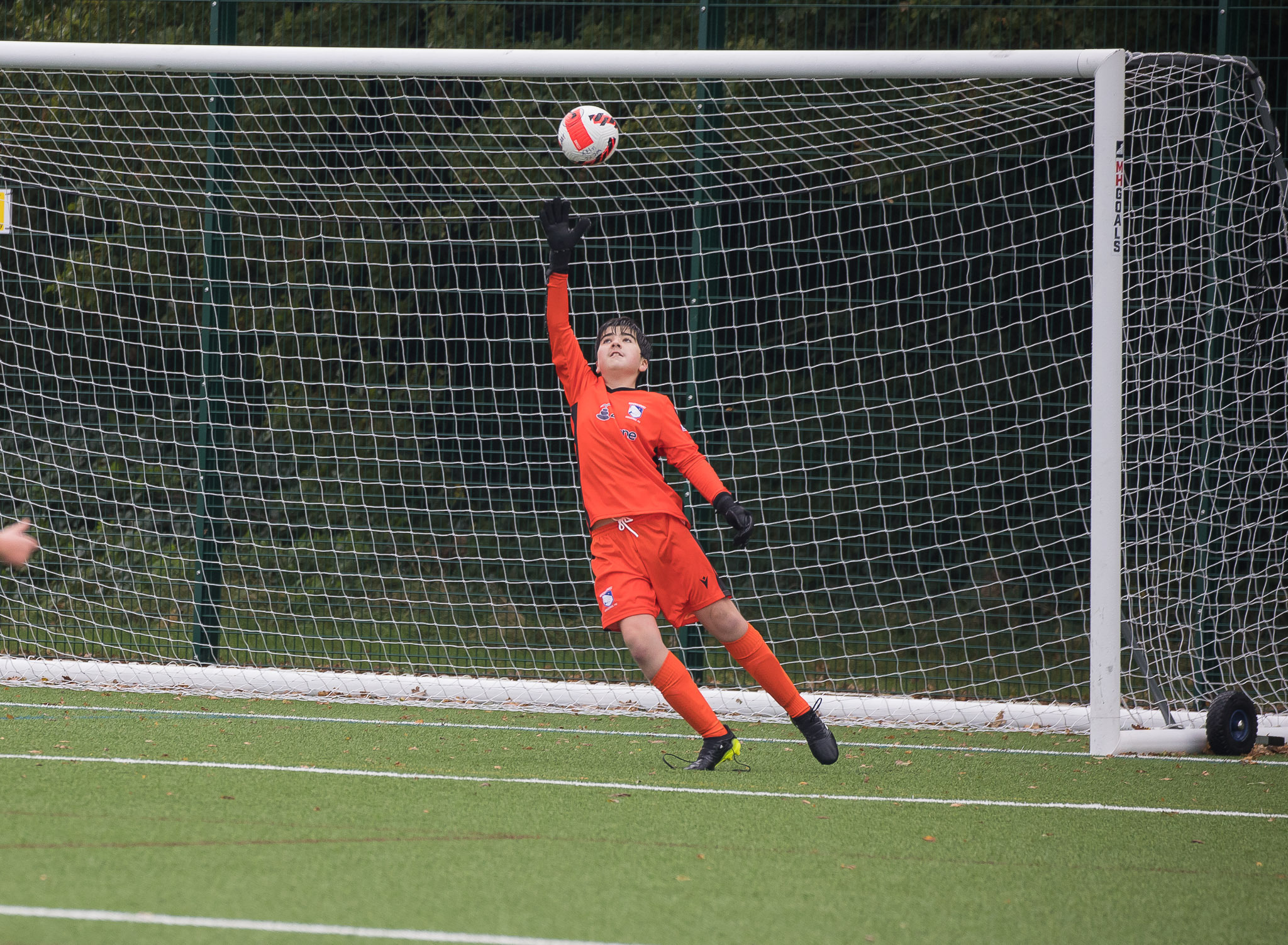 The sessions are available for all our budding GK's or those that want to give it a try to improve their handling and GK positioning skills.
It's great fun and very popular!