Woking FC Academy Open Trial dates Released!
Tue, 02 May 2023 07:46:51 +0100
Woking Cougars FC supports children's Player Pathways to further develop and progress their football journey, and we are proud to support our local Club, Woking FC and help provide opportunities for the local talent through the Woking FC Academy run by the charity, Cardinals in the Community (CITC).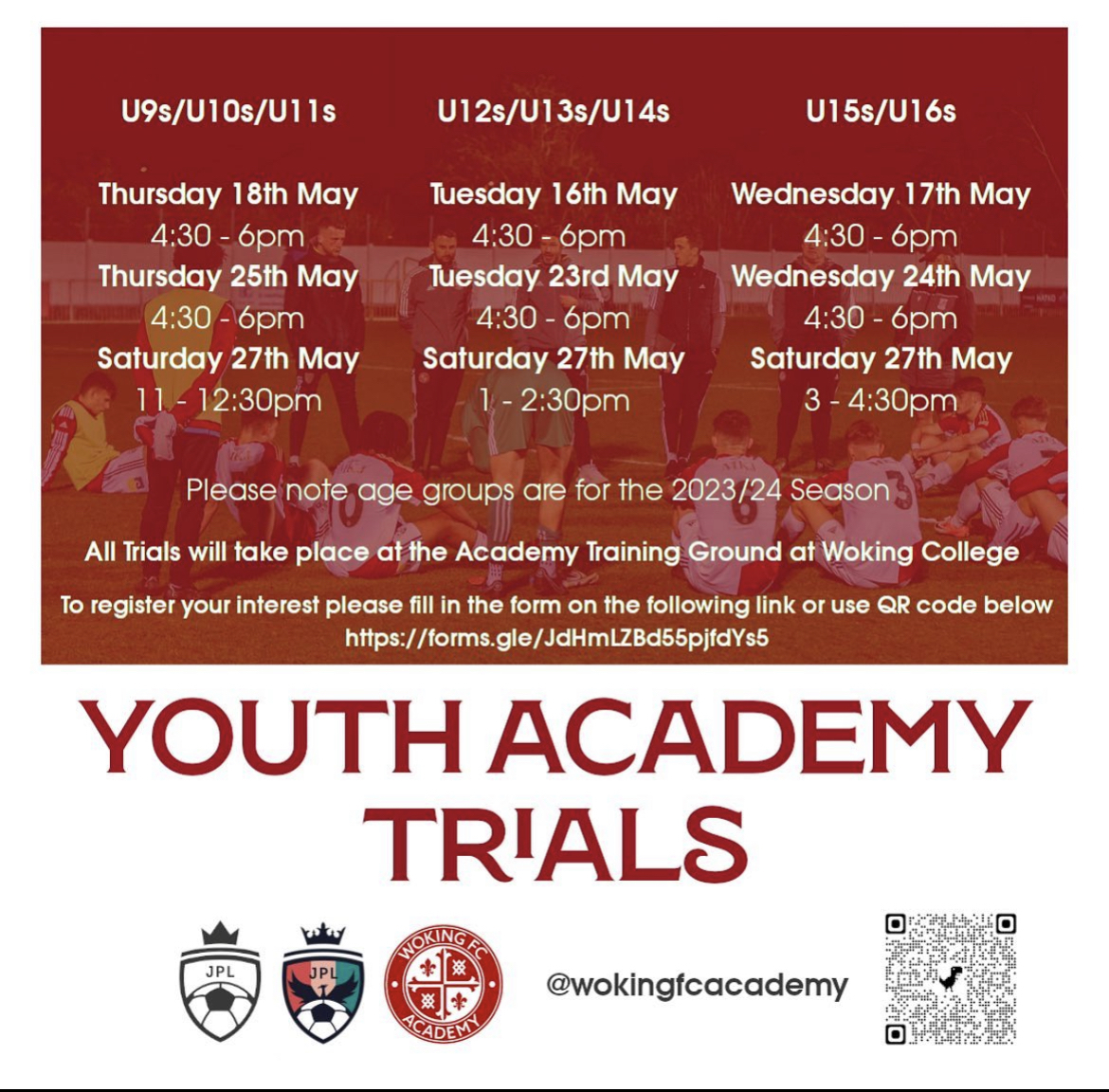 Come on you Cards!